7 Best WordPress Landing Page Plugins to Boost Conversions
We are now in the digital era where every click counts. And with that, the right WordPress landing page plugin for your website can make or break your success.
Have you ever wondered why some businesses effortlessly draw customers while others seem to struggle?
Often, the answer lies in the quality of their landing pages. Many entrepreneurs grapple with pain points like low engagement, high bounce rates, and underwhelming conversions.
This article is here to help. With this blog, you'll get a better understanding of the best WordPress landing page plugins for your business.
Learn the marketing tricks behind high-converting sites. Equip yourself with the right tools and knowledge. And soon, you can also transform your website into a conversion powerhouse.
Our Picks for the Best WordPress Landing Page Plugins
What makes a landing page plugin exceptional?
To boost conversions, you need top WordPress landing page plugins. A user-friendly interface is central to this. It should allow beginners and experts to create great pages easily.
Next, a wide range of result-driven templates is vital. They need to be appealing but, more importantly, effective. They should be versatile enough to fit various needs.
Seamless integration is also crucial. The top plugins work smoothly with tools like email marketing platforms. Such synergy increases efficiency and gives a consistent user experience.
Given today's quick-paced users, pages must load fast. Quick-loading pages engage users and reduce drop-offs. And with many users now on mobile, these pages should adjust to any screen size.
Lastly, adaptability is key. The best plugins are continuously updated by their developers. And when issues pop up, reliable customer support is essential.
With these in mind, here are the best WordPress landing page plugins for you to explore.
1. SeedProd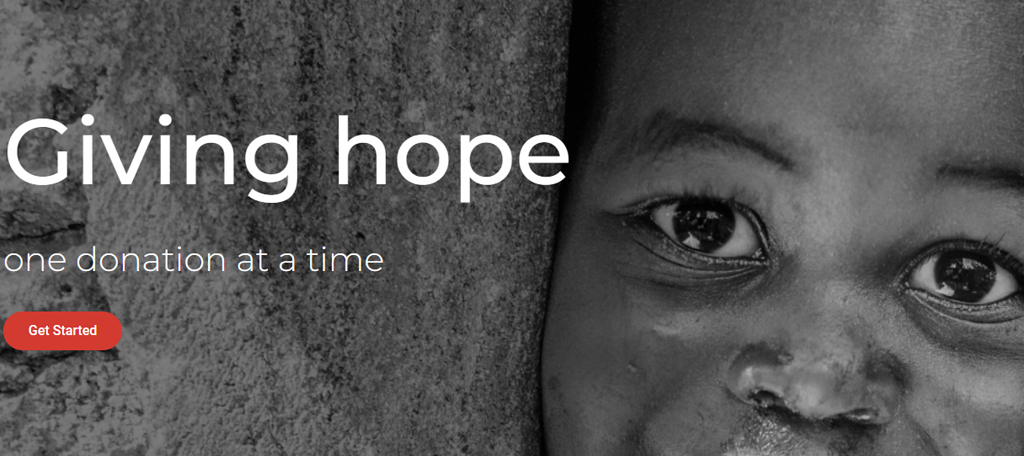 With SeedProd in your arsenal, crafting irresistible landing pages is now a walk in the park.
SeedProd is a great WordPress landing page plugin that offers a complete theme builder. You can make sales, opt-in, and webinar pages with ease.
With over 90 unique blocks, SeedProd suits all your design needs. Dream of a nice layout for your landing page? SeedProd will do it for you!
What makes SeedProd stand out is its drag & drop functionality; it's fast and straightforward. You can craft themes quickly without coding.
Plus, SeedProd syncs easily with email marketing tools like MailChimp and ActiveCampaign. This makes your lead conversion more efficient.
Benefits of Using SeedProd
Live previews showcase your page in different states
Easily replicate designs with saved templates, sections, and blocks
Features like Coming Soon, Maintenance, and 404 pages are built-in
Smart sections offer professionally designed headers and call to action
Protect landing pages from spam and bots with ReCaptcha
Drawbacks of Using SeedProd
Offers fewer blocks and elements than some competitors
Need to upgrade to the pro version to maximize the features
Customization with pre-built themes and sections can be tricky
2. Divi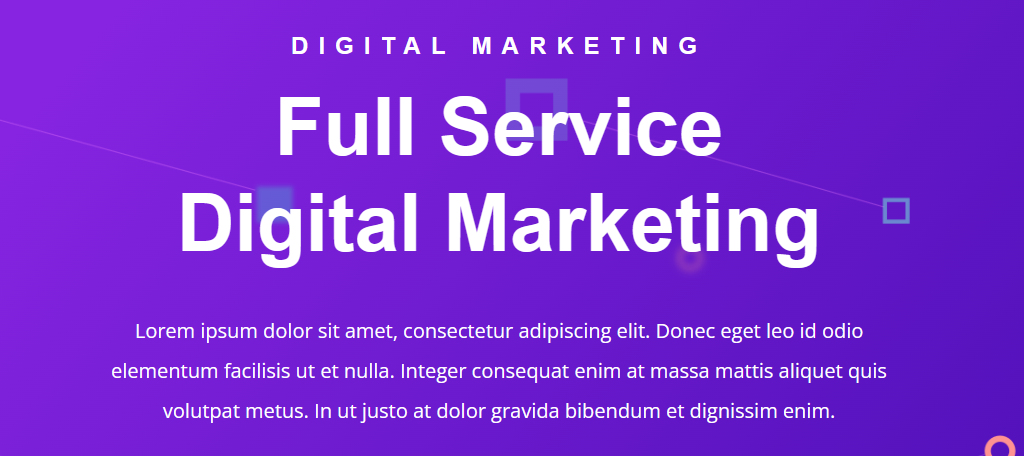 Divi wears two hats. It functions both as a theme and a standalone WordPress landing page plugin. This versatility ensures a seamless fit with any WordPress theme you might fancy.
A highlight worth noting: Divi champions responsiveness. Whether it's desktop or mobile viewing, the result is consistently appealing. Its expansive design options, inline text editing, and responsive editing features set it apart from its counterparts.
You also have access to hundreds of Divi's templates. With Divi, creating and reusing unique designs becomes a straightforward process. And thanks to its visual editor, crafting pages feels intuitive.
Drag, drop, and design – Divi streamlines it all.
Diving deeper, Divi's Visual Builder Technology is revolutionary. Overall, Divi's not just another theme; it redefines your landing page experience in WordPress.
Benefits of Using Divi
There's a strong Divi community supporting users
ElegantThemes continuously introduces new features
It supports responsive and bulk editing
Divi Leads aids in split testing and conversion optimization
Easily duplicate and transfer content with Divi
Drawbacks of Using Divi
Built-in tutorials could be improved for clarity
Certain updates might cause site malfunctions
Too many features can be overwhelming for some users
3. Elementor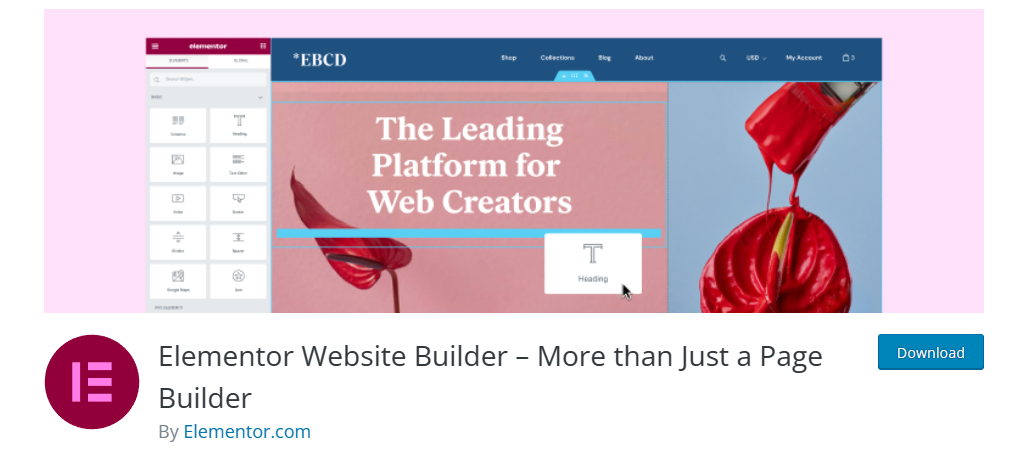 Do you want a pixel-perfect landing page? Try Elementor. 
With over 5 million active users, this free WordPress landing page plugin is truly notable. It has many pre-made templates that make design easy. Even beginners love its simple interface.
Yet, its pro version offers more features for stunning pages. Users can leverage over 90 professional widgets, tools, and features intended for comprehensive web design.
Elementor's editor also updates in real-time. This allows precise organization into columns and sections. You can add modules like buttons, sliders, and images quickly.
Overall, the versatility of this landing page builder in WordPress is undeniable. Whether your goal is quick site creation or boosting lead generation, it truly delivers.
Benefits of Using Elementor
Many popular themes integrate well with Elementor
Access full website kits to rapidly launch entire sites
Fully responsive
Streamlined workflow
Boost site ranks with fast-loading, performance-optimized designs
Drawbacks of Using Elementor
Its free plugin has limited features
The drag-and-drop editor can be buggy sometimes
4. Landing Page Builder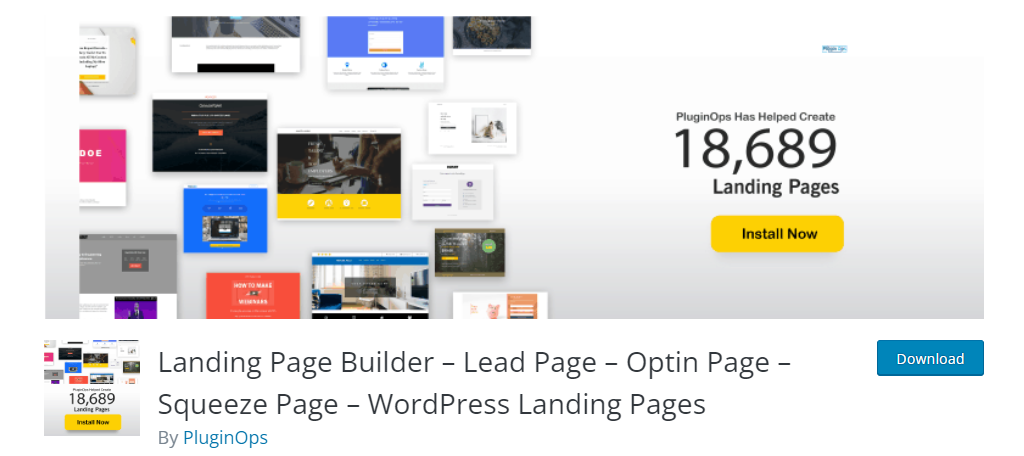 As the name suggests, the Landing Page Builder plugin is one of the best for WordPress. It focuses on ease of use so anyone can build a stunning landing page by utilizing this tool, and it can make other types of pages to boot.
The plugin allows you to build your own pages that are not dependent on your theme, which means you have complete control over the appearance.
Naturally, it utilizes a drag-and-drop editor and every element you add can be fully customized. And while building landing pages is the focus of the plugin, it is worth mentioning that it includes a great selection of landing page templates you can start with.
Many of these are for specific niches, but you can edit them to fit your needs. They make a great starting point for a site, but they are ready for use if you like them as they are.
If you're looking for an easy landing page solution, look no further than the Landing Page Builder.
Benefits of Using Landing Page Builder
Pages you build use very few scripts to ensure fast speeds
Built-in subscriber forms can be placed anywhere with a shortcode
Create pages without your theme's header
Offers thousands of font options from Google Fonts
Compatible with WooCommerce to show off products
Drawbacks of Landing Page Builder
Does not support custom post types
5. Thrive Architect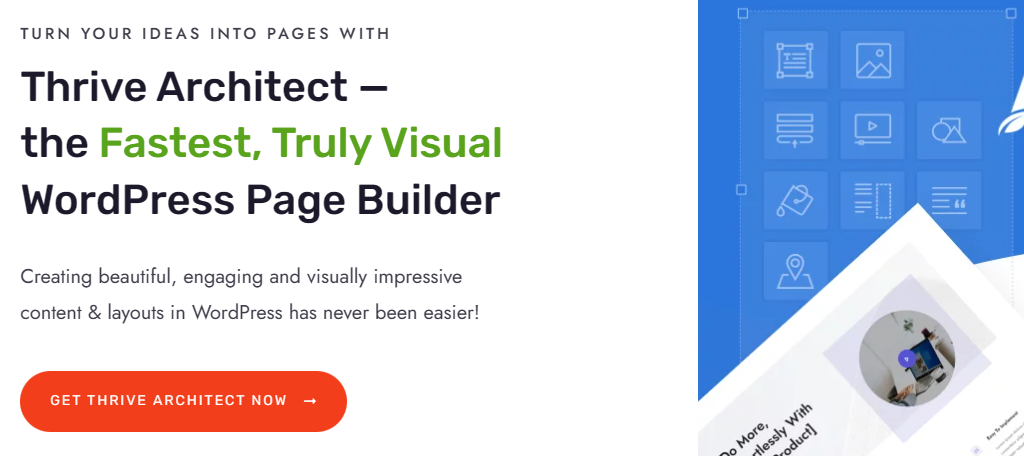 Ever wondered how top sites design their landing pages? Chances are, they use Thrive Architect.
Designed as a drag-and-drop page builder, Thrive Architect streamlines landing page creation for your WordPress site. With over 352 tailored templates, this tool is ideal for lead generation and conversions.
From sales to webinar pages, there's a template for every purpose.
The Thrive Architect editor is a game-changer. It allows for effortless customization of these templates. By simply pointing and clicking, modifying page elements becomes a breeze.
But that's not all. The plugin also boasts pre-made conversion elements. These include countdown timers and compelling call-to-action buttons.
It also works seamlessly with top email marketing services and renowned CRM software like HubSpot. To further boost your conversions, pair it with Thrive Optimize. This add-on allows A/B testing, letting you compare landing page versions for optimal results.
Benefits of Using Thrive Architect
Has a flexible column layout that you can easily tweak
Easily pair text with background images for dynamic visual sections, plus enhances legibility using colored or gradient overlays
Access to over 700 custom fonts and complete typography control
You can create backgrounds that span the entire screen width
Tweak designs with real-time previews, no coding necessary
Drawbacks of Using Thrive Architect
Does not offer third-party plugins
Customer support can be improved
6. Beaver Builder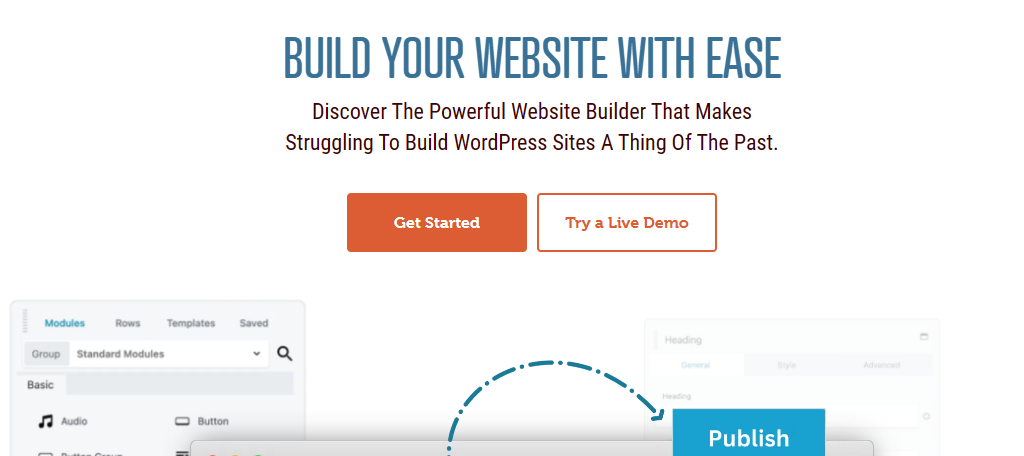 Why wrestle with codes when Beaver Builder offers an intuitive solution? This drag-and-drop WordPress landing page plugin works directly on your site's front end. Say goodbye to intricate HTML or baffling shortcodes.
You can also deep-dive into its extensive content modules. Designed to elevate your layouts, these tools ensure landing page creation with ease.
Furthermore, Beaver Builder complements both core WordPress widgets and third-party shortcodes. This means you can integrate it with your other favorite plugins.
How about compatibility? Beaver Builder definitely nails it. As one of the best WordPress landing page plugins, it integrates well with almost any theme.
Lastly, responsive design is its forte. Every layout or landing page designed with Beaver Builder is optimized for all screen sizes. Moreover, it's optimized to make your landing pages load at lightning speed without burdening your site with unnecessary scripts.
Benefits of Using Beaver Builder
Beaver Builder is performance-friendly and notably lightweight
Known for its stability, glitches or bugs are seldom reported
It boasts a streamlined, bloat-free interface with purposeful features
Customize the Beaver Builder interface layout to suit your liking
Premium plans grant usage on unlimited sites
Drawbacks of Using Beaver Builder
Advanced design options, as seen in Elementor or Divi, are absent
It lacks certain features like a popup builder
The templates seem limited and some appear outdated
7. OptimizePress
OptimizePress is more than a WordPress landing page plugin; it's your all-in-one website tool. With its 400+ conversion-optimized landing page templates, setting up your site has never been simpler.
Need payment options? OptimizeCheckouts lets you integrate Stripe & Paypal directly. As a standout landing page builder for WordPress, it also helps build efficient funnels to grow sales.
Furthermore, its drag-and-drop OptimizeBuilder eliminates the need for coding. And the tool isn't just about looks. It also integrates with multiple email marketing services without any issues.
OptimizePress also boasts its GDPR-ready features for data protection. And lastly, its SEO prowess pulls in organic visitors effortlessly to your site.
Benefits of Using OptimizePress
OptimizePress offers excellent value for its price
Comprehensive training is available for beginners
Ideal for constructing membership sites
Regular release of impressive new features
User-friendly with an intuitive design
Drawbacks of Using OptimizePress
Its unique save format can clash with certain plugins
Customer support is often slow to respond
The user interface feels outdated
FAQs About Building Landing Pages
How do I make a good landing page in WordPress?
Building an effective landing page depends on using the right tools and strategies. First, pinpoint your audience's needs and set defined goals for the page.
Using a reliable WordPress landing page plugin simplifies the process of creating one. Select a suitable template or customize one to fit your needs. Essential components include captivating headlines, striking visuals, and a concise, compelling message.
Don't forget a clear Call-to-Action (CTA) guiding visitors on the next steps. Continuously test and refine your landing page to ensure it converts.
What size should a WordPress landing page be?
The ideal size for a WordPress landing page revolves around fast loading time. While the actual size varies based on content and graphics, it's crucial to strike a balance between the two.
First, optimize images to reduce file size without compromising quality. Also, avoid cluttering the page with excessive elements.
Can I use a landing page instead of a website?
Landing pages are laser-focused on a singular goal. Examples of these are showcasing a product or gathering email sign-ups. And they are excellent tools for specific marketing drives.
On the other hand, a comprehensive website dives deeper. It offers extensive details about a company, its offerings, values, and more. While landing pages excel in targeted campaigns, websites provide a holistic view.
Depending on your immediate objectives, you'll choose between the two. But remember, both have unique roles in digital marketing.
What is a splash page vs a landing page?
A splash page serves as a brief, initial screen that users first encounter when visiting a website. Think of it as a digital introduction or a teaser.
It can be utilized for a range of purposes. This includes announcing upcoming promotions, capturing email sign-ups, and more. Essentially, it's a quick stop before guiding the user onto the main site.
In contrast, a landing page is a more focused tool. Designed for targeted marketing campaigns, its goal is to encourage visitors to take specific actions. These actions can be signing up for a newsletter, purchasing a product, or registering for an event.
Do landing page plugins slow down WordPress?
Yes, plugins can slow down your website if done wrong or in excess. In general, plugins should add functionality to a WordPress site. But having too many or using poorly coded plugins can negatively impact your site's speed.
It's essential to choose well-coded, reputable plugins and to regularly update them. Also, removing unnecessary plugins can help improve the site's load time.
What is the cheapest way to create a landing page?
The cheapest way to create a landing page is to use free or open-source tools. WordPress, a popular content management system, offers various free themes and plugins designed for landing pages.
By leveraging these resources, one can set up a basic landing page without spending a dime.
What is the most important part of a landing page?
The Call-To-Action (CTA) is often considered the most important part of a landing page. It's the element that prompts visitors to take the desired action, whether it's signing up, purchasing, or downloading.
The CTA should be clear, conspicuous, and compelling.
How many pages should a landing page have?
A landing page is typically a single, focused page. Its primary purpose is to guide visitors toward a specific action or conversion. And having multiple pages may dilute this focus.
What are the essential elements of the landing page?
The essential elements of a landing page are:
A compelling headline to grab attention.A clear and enticing CTA to guide user action.Relevant and engaging visuals to support the message.Trust indicators, such as testimonials or certifications, to build credibility.Concise and persuasive content to articulate the value proposition.
Do landing pages need their own domain?
Landing pages can reside within your main domain or have their own. A unique domain might help in branding or targeting specific marketing campaigns. On the other hand, a subdomain or page within your site may be easier to set up and manage.
Either way, a quality WordPress landing page plugin can support your choice.
Use Landing Page Plugins as Your Secret Weapon To Success
The digital realm has transformed how businesses connect with potential customers. And an effective landing page can be the deciding factor between a passive visitor and a committed client.
With a lot of options available, the key is finding a landing page plugin that boosts your conversions. Armed with the insights from this guide, you're well on your way to making that informed choice.
Always remember, the best tools blend simplicity with efficiency. Now choose that plugin and turn your vision into a high-converting reality!