How to Migrate Website Hosting
Keeping a website online requires one of two things – a web hosting server or a local server.
However, regardless of the location of a web server, sometimes it's necessary to change hosting platforms – either due to competitive prices being offered by other hosting providers, or to move to a newer server.
In this article, KnownHost explains what web hosting migration is, why a user would want to migrate to a new server, and offers an in-depth, step-by-step guide to the process.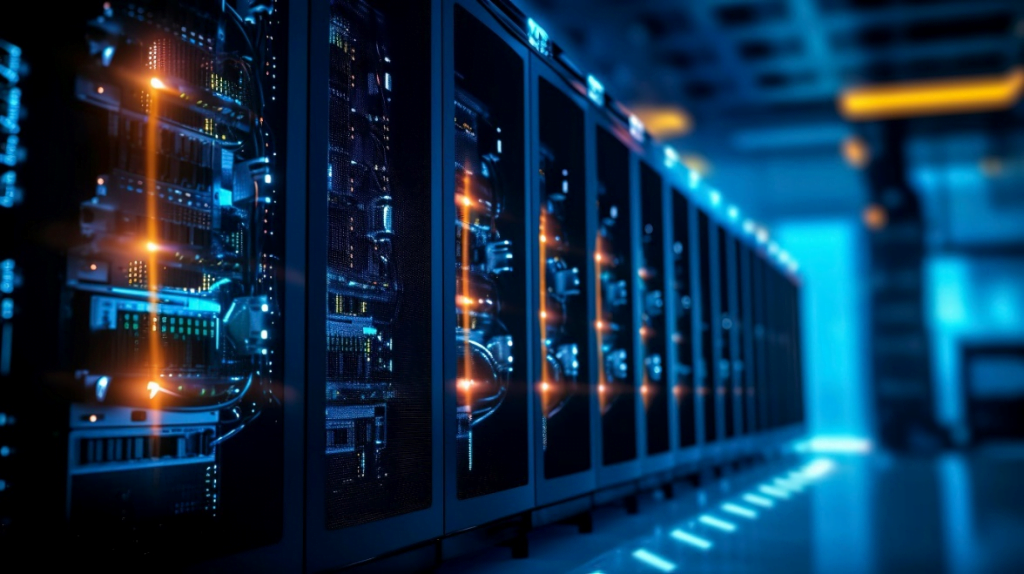 What Is Website Hosting Migration?
When live, a website is built upon a server that acts as the 'hosting' platform. Website hosting migration is the moving of a website from one hosting server to another.
This could be between two local servers, or from one website hosting company's server to another.
Server migration can take anywhere from 30 minutes to three hours to complete and, while local servers can be transferred for free with the right knowledge, website hosting services may charge a fee for the service.
Why Migrate Website Hosts?
There are times when switching website hosting platforms can be preferential to staying on the current hosting server – for a range of reasons, including:
Need More Space: Sometimes an existing web hosting server doesn't have enough space to support a rapidly expanding website. When this happens, it's preferable to migrate to a new, larger server as soon as possible.
Upgraded Server Hardware: A new server may have upgraded hardware that prevents overheating and potential data loss or enhanced security technology. For companies handling sensitive data, this is a must.
It's Cost-Effective to Downsize: Sometimes a server may even be too large for the services required. In these cases, it may be just as preferable to downsize and save capital on server upkeep costs.
Improved Security: New servers may have improved cybersecurity features, with increased measures to prevent hackers and viruses from spreading across the system. This is important for companies that handle financial or personal details and can prevent this information from being lost or corrupted.
Improved Bandwidth: Some servers may have a narrow bandwidth, meaning that any transactions or interactivity may be slow and sluggish. Some companies may want to change their hosting server to one that supports higher bandwidth to offer an improved user experience.
Better Control Access: In addition to upgraded security features, companies may want to migrate to a server with more control over who can access secure areas of the server.
How To Migrate Web Hosting (Step-By-Step)
Migrating web hosting servers is a simple task, however, it's important to be aware of the potential challenges of the process. It's important to properly prepare for server migration – here, KnownHost provides a step-by-step guide on how to do so:
Step 1 – Pick A New, Reliable Provider: Before starting any web hosting migration, it's important to research the market and pick a web hosting provider that's fully certified and reliable. Use the following factors to gauge the viability of a web hosting provider: cost, performance, security, associated tools, user experience, cost, performance, security, associated tools, user experience and extra features.
Step 2 – Save Website's Files: Next, it's important to back up all the data on a website, saving each file. There's a small chance that some files can become corrupted during the transfer process, so it's advised to always create a data backup.
Step 3 – Export Database: If a particular website doesn't have a database (because not all have one) then skip this step and move to step 6. If the website does have a database, however, it's important to export it. The most common type of database is MySQL.
Step 4 – Create A New Database: Login to MySQL as a new hosting account and create a new database. This can be done by opening MySQL, then selecting 'Create New Database' > 'New Database'.
Step 5 – Import Database: Once the new database has been created, it's important to download the exported database onto the new file, now under a new account. Navigate to the database section of the new hosting account, then click the '+' icon. Select the new database from the list. Navigate the 'import' tab on the top menu, select the 'Choose File' button, and select the SQL file that needs to be downloaded – in this case, the previously exported file.
Step 6 – Modify Website Files: The next step requires some basic coding. Go through the website files. Most websites have CMS platforms that use one of two major programs – Joomla or WordPress. Using Joomla, open 'configuration.php' and use 'Ctrl + F'. Search for the term 'localhost'. The three lines beneath the term should be edited to match the server. * The line "public $user = '___' ; " should have the new username entered into the brackets. * The term "public $password = '____' ;" should have the new password entered between the brackets. * Finally, the line "public $db = '___' ;" should have the new database name entered between the brackets.
Step 7 – Upload Website Files: Now that the website files have been successfully edited, it's time to upload them to the website. Use file transfer protocol software like FileZilla, to sync with the new hosting provider. Simply use FileZilla to replace the previous website hosting document with the one just created by uploading it to the new web hosting account.
Step 8 – Test Website: Now that the key steps of the backup are complete, it's important to run tests and double-check how the website runs with the new hosting provider in a 'risk-free' environment.
Step 9 – Update DNS Settings: Finally, update the website DNS settings by logging into the website domain registrar's user portal and changing them to fit the new hosting provider.
Remember, web hosting migration can only be done using this method via a control panel. For more information on how to migrate servers without a control panel, check out our guide.
What Are the Risks Associated with Hosting Migrations?
Being aware of the potential risks associated with hosting migrations is key to avoiding them during the process.
Below is a list of the potential challenges faced during website hosting migration and how to best mitigate them:
Lost or Corrupted Data: Sometimes during website migration, data can be lost or corrupted, potentially with huge financial ramifications, depending on the type of business website that is being hosted. It's important to back up all data before the server hosting migration takes place to ensure the integrity of all files.
Improper Redirects: A redirect is when one URL automatically takes the user to another specified domain. So, when users click on the old URL, it redirects them to the new site URL. If proper redirects aren't implemented, it could lead to a loss of website traffic for days after the migration until the website redirect issues are fixed. The best way to mitigate this risk is to have a proper redirect strategy in place in the migration planning stage.
Changed Page Titles and Meta Descriptions: Often, any page titles and meta descriptions on the current website won't be transferred during the website migration process. They'll usually be replaced with generic filler content provided by the CMS, which could heavily affect website rankings on search engines. The best way to mitigate this risk is to plan the text that needs to be transferred over for each page title and meta description. Then, it's just a process of copying and pasting the new descriptions to the website.
What Are the Costs Associated with Hosting Migrations?
Web hosting migration can be an expensive process in more ways than one. Below are some of the key costs associated with hosting migration that companies must be aware of to avoid waste and keep the project on budget:
Time: It takes time to initiate a cloud transfer – time that could be valuable to a company with a high workload. Steps should be taken to minimize the hosting transfer window as much as possible.
Money: Server migrations cost money, be it in hardware for the new server, or charged by the hosting service provider. It's important to conduct due diligence checks to avoid unreliable website hosting services or paying over the odds for the service.
User Traffic: While a migration takes place, there may be a temporary halt of user access, reducing user traffic. This could potentially result in a drop in generated user revenue.
The good news is that all of these potential costs can be mitigated through comprehensive planning and research and migration assistance from a trusted web hosting provider!
To find out more about how KnownHost makes the migration process efficient and pain-free, chat with our team today.
What Are the Alternative Methods for Transferring Website Hosts?
While the main method of server transfer is through a website hosting provider, there are other methods of effectively transferring website hosts.
Migration service websites offer alternative methods for transferring website hosts, taking away all the complicated programming languages and replacing them with a dedicated, fully managed hosting service.
For cost-effective, high-quality server migration assistance, check out KnownHost's free website migration service – fully dedicated with maximum uptime for DirectAdmin to cPanel, Plesk to cPanel, and cPanel to cPanel.
GET STARTED NOW
Frequently Asked Questions (FAQs)
Q: How Long Does It Take to Migrate Hosts?
A: Web hosting migration can take a variable amount of time, dependent on how much information needs to be transferred, and how much of the new server needs to be configured before that transfer takes place. Generally, average server migration times take between 30 minutes and three hours to complete.
Q: Does Hosting Migration Affect SEO?
A: When migrating hosting providers, all metadata isn't transferred with site migration. Likewise, being offline for a set period could hurt search rankings. In short, web server migration can have an impact on a website's SEO rankings, but measures can be taken to mitigate at least some of the adverse effects of web hosting migration, including planning the process to avoid downtime or lost metadata.